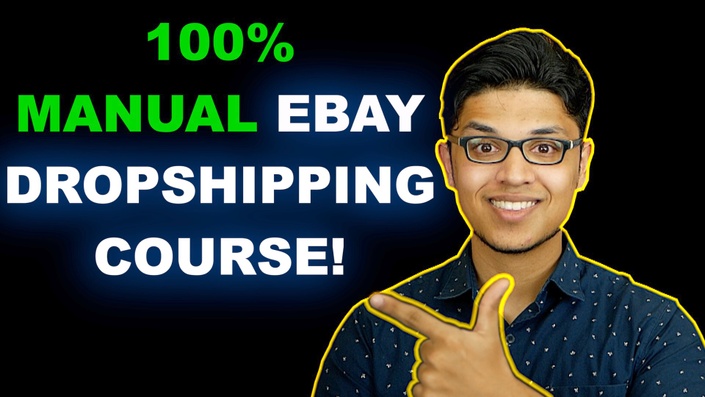 Manual Dropshipping
Learn the step-by-step Dropshipping system that's already helped hundreds of people earn financial freedom online with no inventory or website - Are you Next?
Enroll in Course
Manual Dropshipping is the Best Method of Dropshipping on eBay in 2020 and Beyond. Learn How to Dropship on eBay the Correct Way!
Are you paying for expensive eBay dropshipping software every single month, but not getting the results you want?

Have your eBay sales dropped all of a sudden, and you've been flagged by eBay?
OR, maybe you're just a beginner who wants to learn how to dropship on eBay correctly?

Manual Dropshipping will help you with any, and all, of these challenges. It doesn't matter if you've been selling on eBay for years, or if you're completely new to dropshipping; This program is designed for anyone!
What is Manual Dropshipping?
My method of 100% Manual Dropshipping is the most effective method of dropshipping on eBay. This course is designed to fully teach you how to dropship on eBay from start to finish using the exact strategies I've used to become a 7 figure eBay dropshipper.
With my Manual Dropshipping method you'll learn how to start, run, and scale your eBay Dropshipping business to a 6 and 7 figure business (just like I've done) without ANY software, and with only a few hundred listings in your store!
Why My Method of Manual Dropshipping is Far More Effective Than Using Software in Your Dropshipping Business:
1. Manual Dropshipping is the Simplest Way to Dropship!
eBay dropshipping already has a learning curve as it is, but it truly is meant to be a simple business model, so why complicate it with all of these softwares and tools you don't need?
With my method you'll learn how to do everything that dropshipping software can do (without actually using any), so you can keep things simple and far more effective!
2. Manual Dropshipping is the Most Cost Effective Way to Dropship!
Here's a little secret: Other courses trap you into using expensive monthly softwares once you've already signed up for their course.
eBay dropshipping software costs anywhere from a few hundred dollars to a few thousand dollars every month! And as you use more software, you'll need more software. It's truly a never ending, costly, cycle.
Manual dropshipping is a far more cost effective method of dropshipping, because you won't need any software at all. In fact, I promise you that once you're inside of this program I will not try to sell or promote you anything. This truly is a one time investment.
3. Manual Dropshipping is a Safer Way to Dropship!
My method of Manual Dropshipping will teach you how to scale your dropshipping business to 6 figures a month with just a few hundred listings. This will allow you to be an ASSET to eBay and give you extra protection against account suspensions.

See Diagram Below for Real Life Example: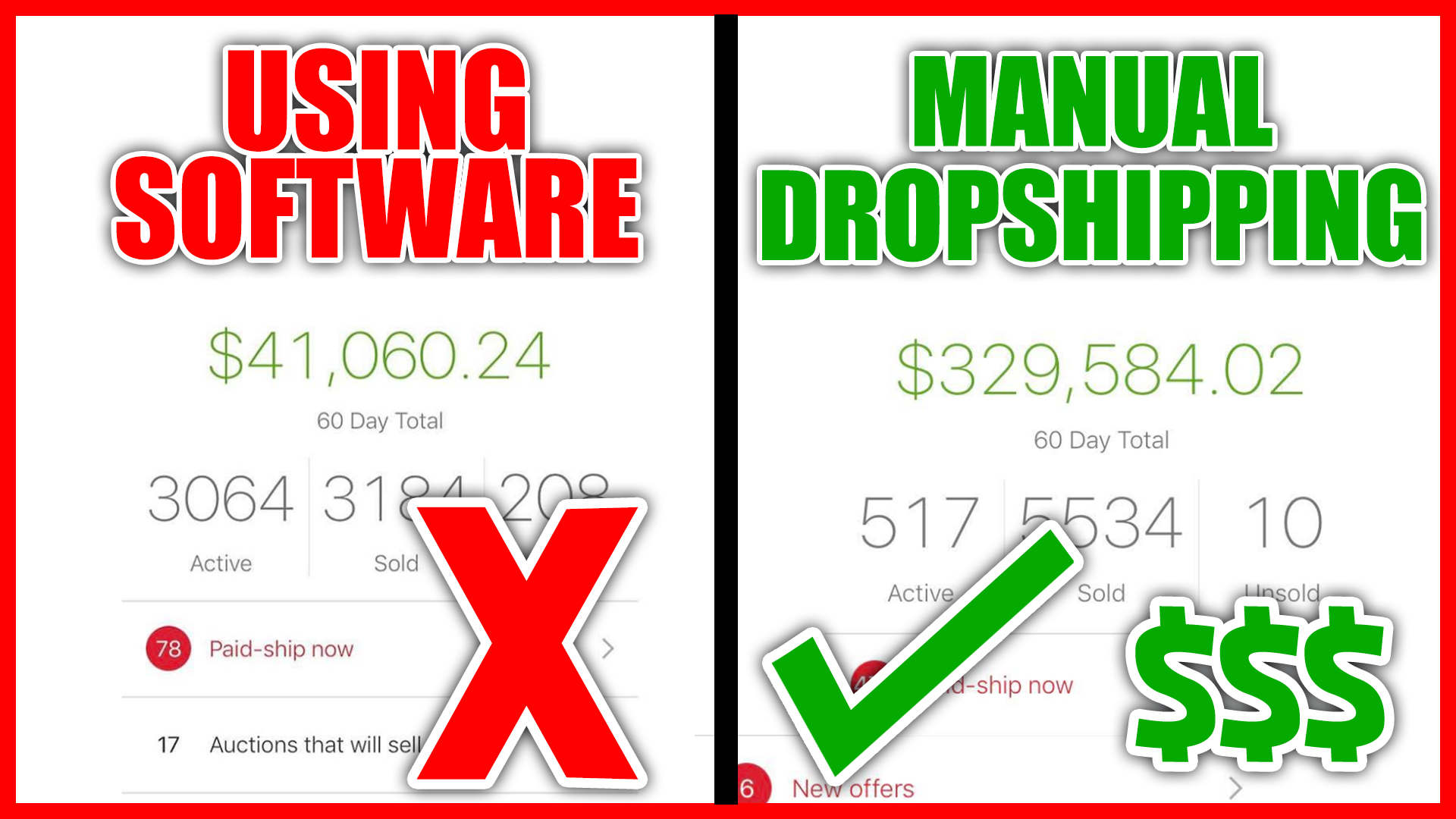 The seller on the left is a LIABILITY: Because he has a cluttered eBay store with thousands of listings, and in order to manage all of those listings he's using different softwares to run his business. Also, note that his sales are very low when compared his high listing count.
Would you want a seller like that on your platform? Probably not!
I'm an ASSET to eBay (right screenshot): Yes, the right screenshot is my personal eBay account. And with less than 550 listings, I've done over $100,000 in sales in just a one month period. I have a low listing count, I'm not using any software, and I'm generating a consistently high number of sales. I am an ASSET to eBay!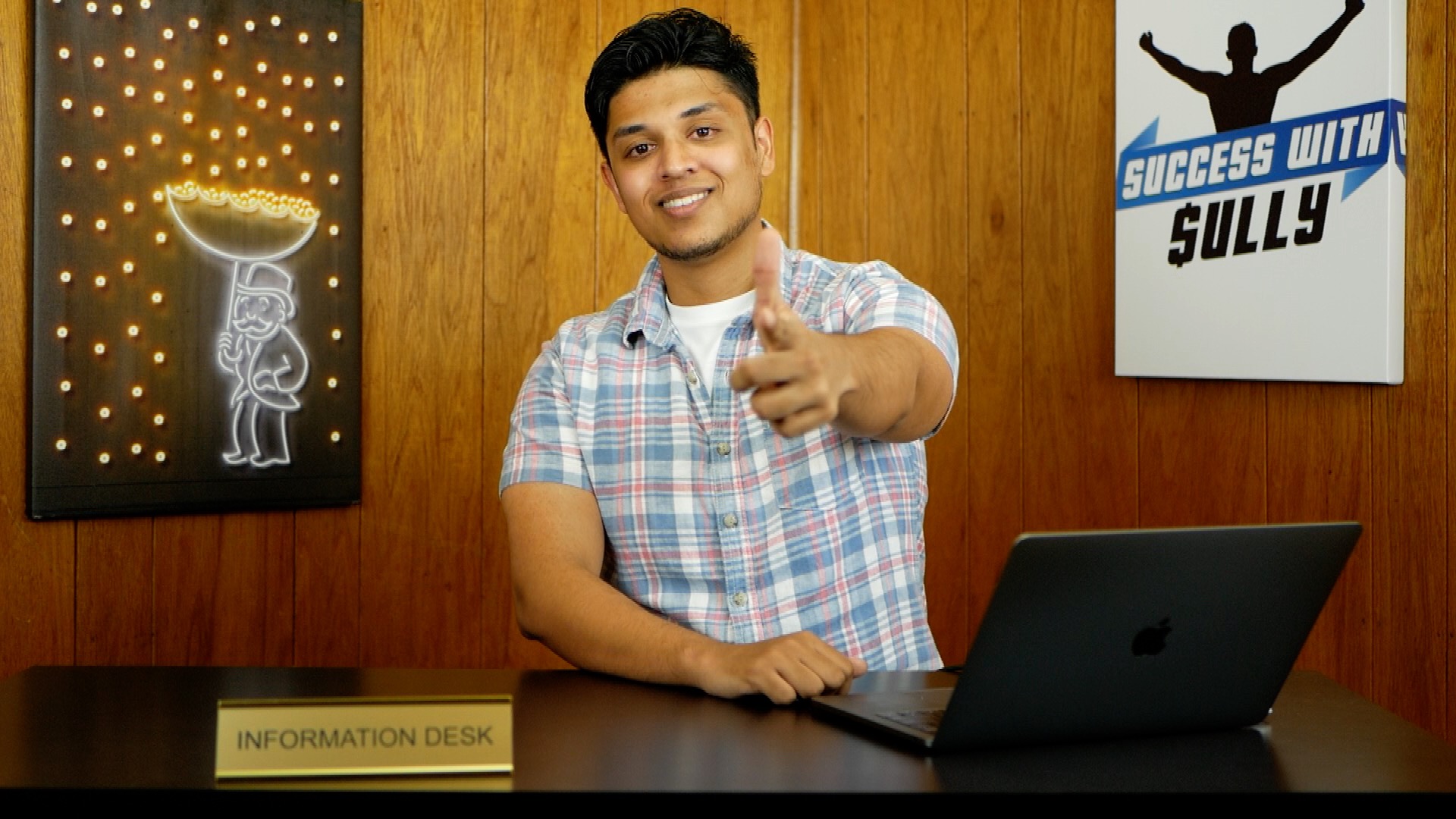 I'm Your Instructor: An eBay Dropshipping Expert
I'm Suliman, Sully for short, and I'm your mentor in starting, running, and scaling your 100% manual eBay dropshipping business.
I also run my Youtube channel called "Success with Sully" which I'm proud to say has gained almost 10,000 subscribers in under 10 months.

When it comes to teaching Manual eBay Dropshipping, I'm confident that I'm the most qualified person to instruct you.
The Only Course You'll Need to Build a Successful eBay Dropshipping Business
When you join the "Manual Dropshipping" course today, you'll receive everything you need to become an expert eBay dropshipper:
Instant access to over 50 easy to understand training videos teaching you everything about 100% manual Dropshipping

Professional customer service scripts for easy Copy/Paste responses to your eBay Customers

Invitation to join the private Manual Dropshipping members only Facebook group where you get to mastermind and connect with other students (And of course have direct access to me inside of this group)

Several videos that outline tricks and secret strategies I've learned over the past two years of dropshipping
Frequently Asked Questions
Why would you share this information if it's making you so much money?
My method of manual dropshipping doesn't require me (or you) to have thousands of items listed in our eBay stores to make a full time income. Manual Dropshipping is about listing items, and then getting recurring and consistent sales on those items. Retailers have hundreds of thousands of products on their websites, so there are plenty of products for everyone to list and make money with!
What about customers getting a receipt from a supplier? Won't they be mad?
Remember that the customers who are purchasing from you weren't even willing to take 5 seconds of their time to simply look elsewhere online and find the item cheaper. Most customers simply want their items, and when their packages arrive they are only interested in checking their item rather than the receipt. I've processed tens of thousands of orders, and from my personal experience about 1% or less of customers actually notice or say something.
If I'm brand new and have no experience at all, will this course still work for me?
Absolutely! This course was designed with everyone in mind. My course will walk you through everything you need to know, from starting a brand new eBay account all the way to scaling your dropshipping business and making a full time income! You don't need any prior experience.
What if I have questions after taking this course?
Once you've enrolled in the course, you'll be able to comment under each lecture/video and ask any questions you may have. Furthermore, remember that when you enroll in this course you also get access to a private Facebook group for course students only where you'll have direct access to ask me any questions!
What Exactly is eBay Dropshipping?
eBay Dropshipping is a simple but profitable business model and it allows you to sell items without actually holding any of the inventory.
This means that without any costly upfront investment on your part, you can open an eBay store that sells items buyers want to purchase anywhere in the U.S.A!
Here's exactly How it works:
Find a product on the retailer's website & list it on eBay for a higher price (Example: Item is $100 on a retailer's website, so we will list it for $120 in our eBay store)

Customer purchases the product from your eBay store

You go back to the retailer's website & place an order BUT you put your eBay customer's name, address, etc in the order shipping information

The retailer will ship the product directly to your eBay customer without you having to buy and ship the product yourself

You collect the difference in price! That's your profit and you didn't even have to leave your house!!
Here's Why eBay Dropshipping Works so Well
The fact of the matter is that people are simply too busy to shop around for the best deal or price online. People love a quick & easy buying experience, so that's why they go on eBay, find your listing, and purchase it from you!
You've probably done it too! Think about it, have you ever walked into a store and you KNOW you're overpaying for something, but you still buy it because you're low on time or because it will just be more convenient? You probably have! That's what these customer's do when they shop on eBay.
See what others are saying about my Manual Dropshipping method!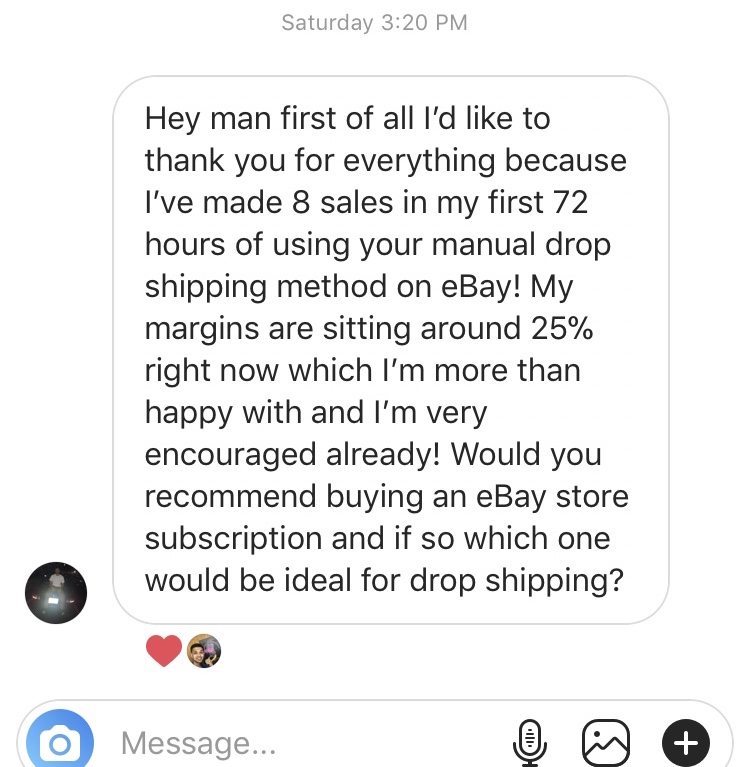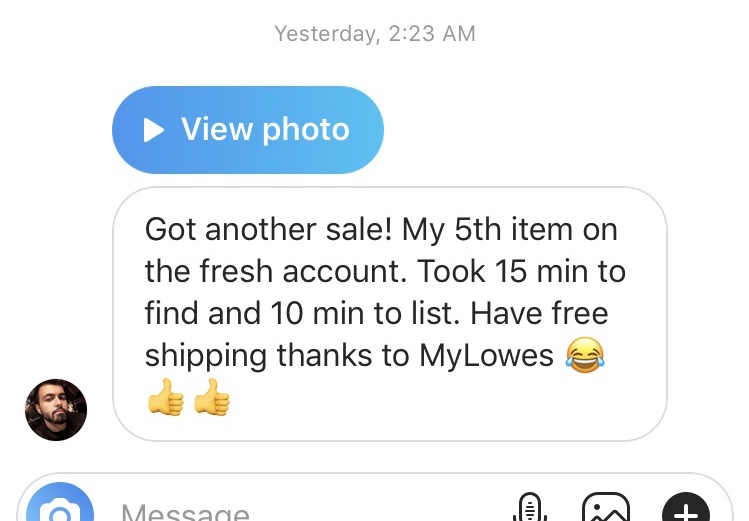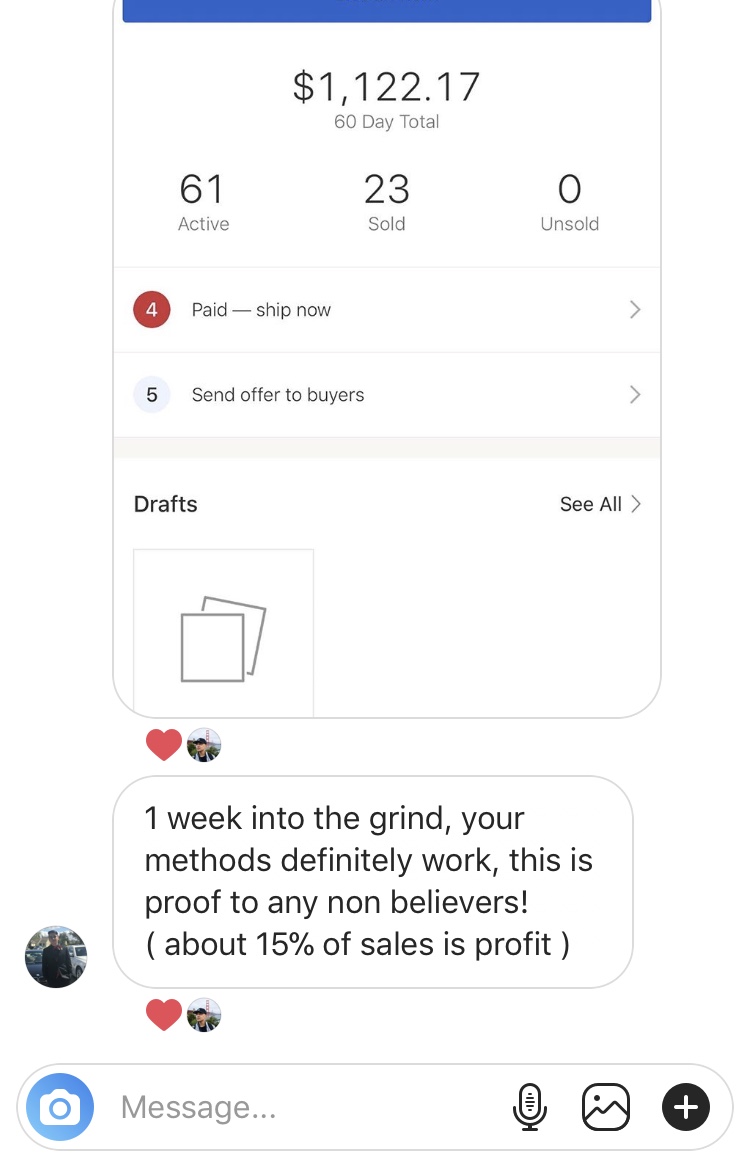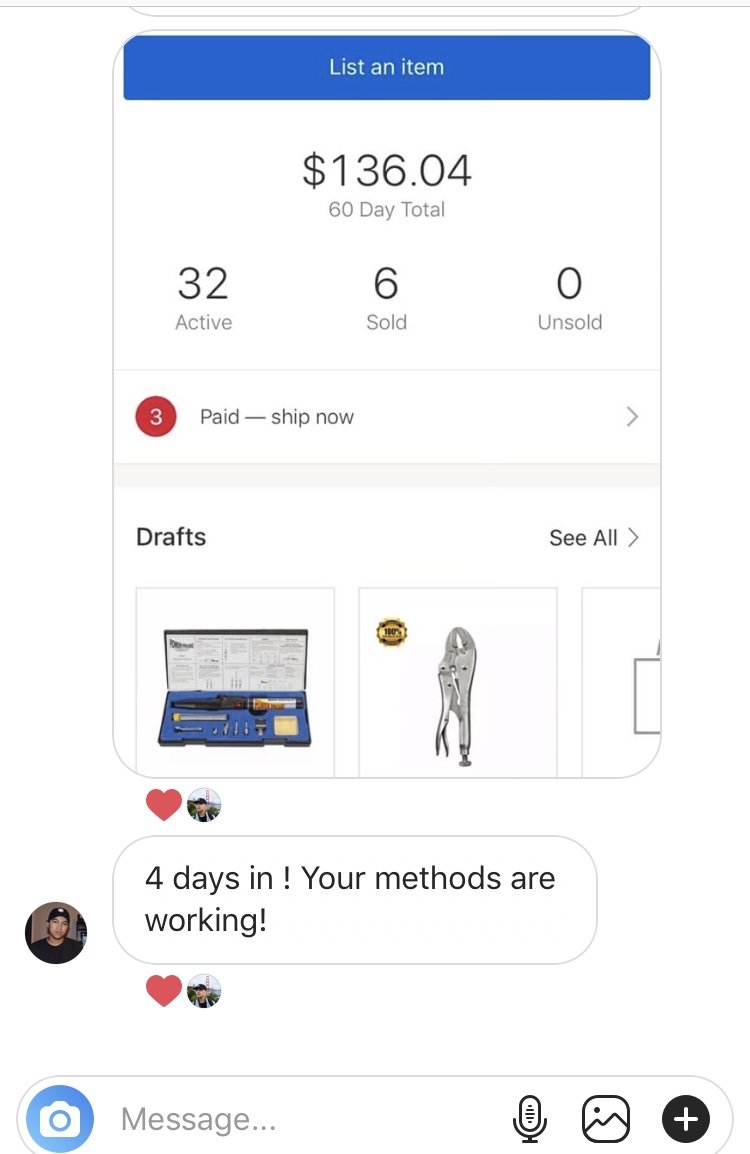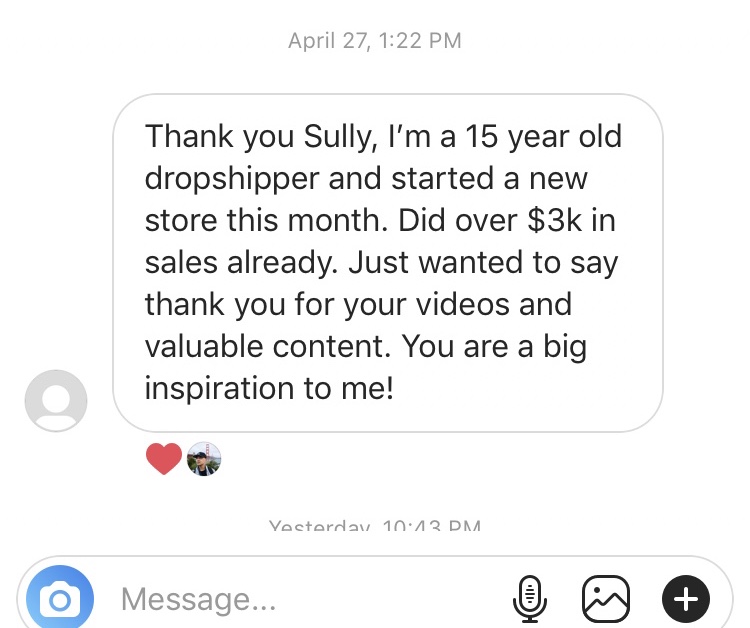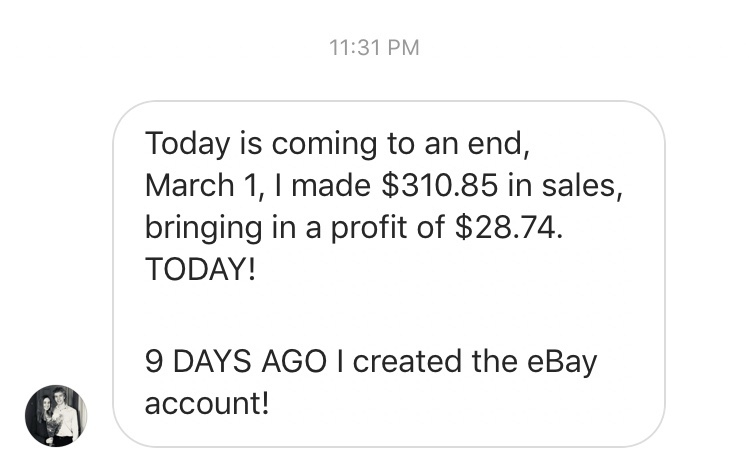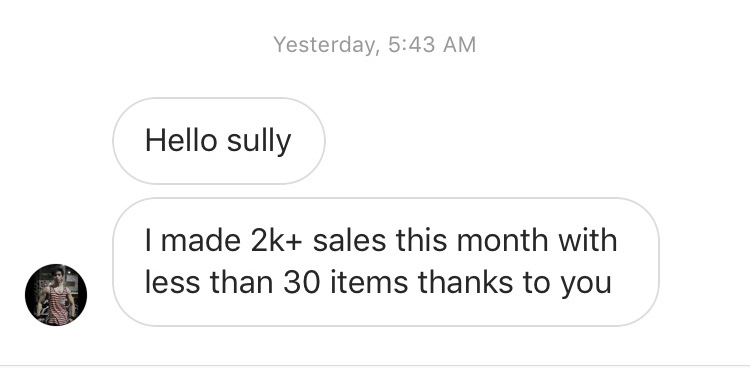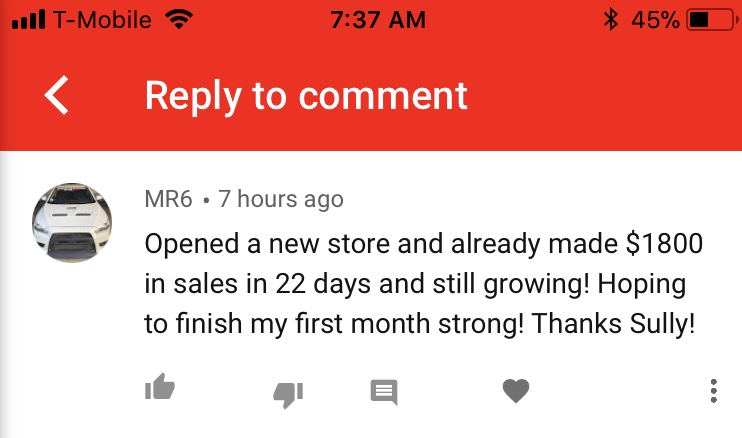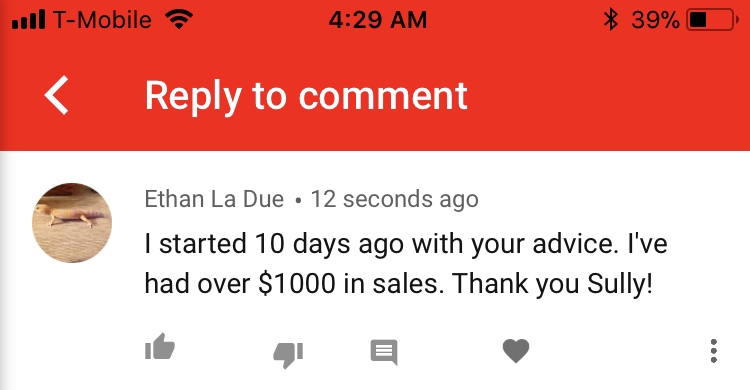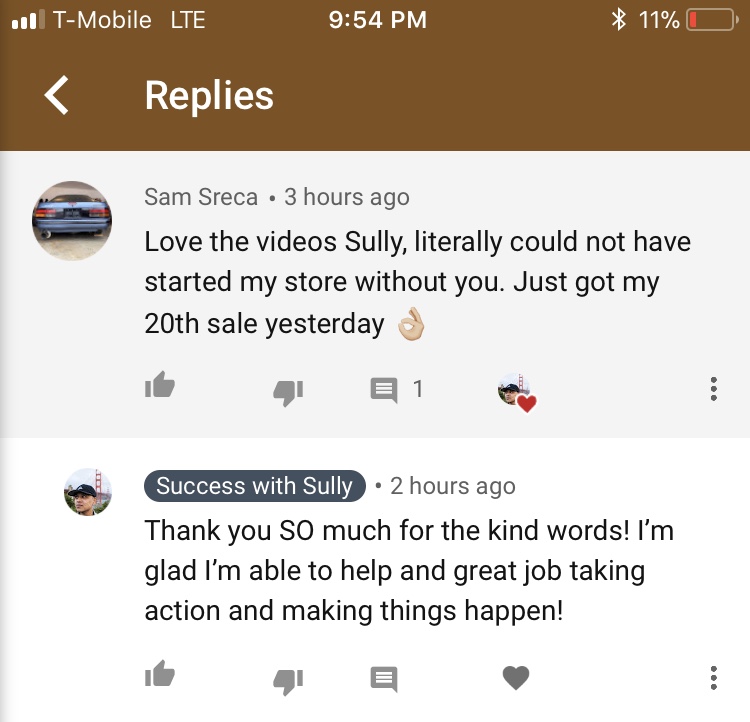 Any and all claims or representations, as to income earnings on manualdropshipping.com or by Suliman Farooq (company, our, we, or, us), are not to be considered as average earnings. testimonials are not representative. There can be no assurance that any prior successes, or past results, as to income earnings, can be used as an indication of your future success or results.
Monetary and income results are based on many factors. we have no way of knowing how well you will do, as we do not know you, your background, your work ethic, or your business skills or practices. Therefore, we do not guarantee or imply that you will win any incentives or prizes that may be offered, get rich, that you will do as well, or make any money at all. There is no assurance you'll do as well. If you rely upon our figures; you must accept the risk of not doing as well.
Internet businesses and earnings derived therefrom, have unknown risks involved, and are not suitable for everyone. making decisions based on any information presented in our products, services, or web site, should be done only with the knowledge that you could experience significant losses, or make no money at all. only risk capital should be used.
All products and services by our company are for educational and informational purposes only. Use caution and seek the advice of qualified professionals. check with your accountant, lawyer or professional advisor, before acting on this or any information.

You agree that our company is not responsible for the success or failure of your business decisions relating to any information presented by our company, or our company products or services.
Results may vary and testimonials are not claimed to represent typical results. All testimonials are real. These results are meant to display and show what the top, most motivated clients and students have done and should not be taken as average or typical results.
manualdropshipping.com, including Suliman Farooq personally, may receive compensation for products and services they recommend to you. Suliman Farooq personally uses a recommended resource unless it states otherwise. It is possible you may be recommended a product or service that Suliman Farooq does not use himself. If you do not want manualdropshipping.com and Suliman Farooq to be compensated for a recommendation, then we advise that you search online for the item through a non-affiliate link. You should perform your own due diligence and use your own best judgment prior to making any investment decision pertaining to your business. By virtue of visiting this site or interacting with any portion of this site, you agree that you're fully responsible for the investments you make and any outcomes that may result.
Need to contact us? Please send all questions and inquiries to [email protected]